Kentucky Speedway Hires Matt Alexander as Vice President of Corporate Sales
Thursday, March 30, 2017
Kentucky Speedway has hired Matt Alexander as the new vice president of corporate sales.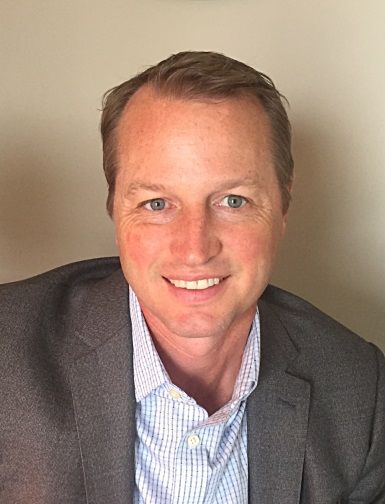 A graduate of Miami of Ohio, Alexander has more than 20 years of diverse experience in the sports industry including USGA, senior tennis, FIFA soccer, NASCAR, IndyCar Series and NHRA.
"I'm excited to join the impressive team and culture led by General Manager Mark Simendinger. Kentucky Speedway provides so much opportunity highlighted by its great location nestled in the middle of the picturesque Bluegrass country and close proximity to three thriving markets, Cincinnati, Louisville, and Lexington," said Alexander.
Alexander's career in the sports industry began when he worked the Memorial Golf Tournament as a marketing assistant. He previously worked at Publicis Groupe and other entities where he led multiple sponsorships, marketing, branding and strategic projects with clients including Anheuser-Busch In-Bev, Philip Morris, USA, McDonald's, Coca-Cola, State Farm, and Tropicana. 
Before venturing to motorsports he was the venue director for the 1999 Women's World Cup, which delivered the largest attendance in the history of Soldier Field.
He served six years as president of Chicagoland Speedway and Route 66 Raceway; a motorsports complex comprised of a 1 ½ mile speedway, NHRA sanctioned drag strip and a ½ mile dirt oval.
Alexander led all sales/marketing efforts for the inaugural NASCAR race at Chicagoland Speedway in 2001. During his tenure, he achieved sell-outs for every single event including NASCAR, IndyCar, and ARCA in addition to co-hosting a weekly ESPN 1000 motorsports radio show.
"We are so fortunate to add someone of Matt's ability and energy to our team. He has experience at the highest level of motorsports which will be invaluable to us as we continue to grow as one of NASCAR's most exciting venues," said Simendinger.
The 2017 season at Kentucky Speedway begins in July with the return of a NASCAR tripleheader weekend anchored by the Monster Energy NASCAR Cup Series July 8 Quaker State 400 presented by Advance Auto Parts. The Camping World Truck Series starts the weekend with a Buckle Up in Your Truck 225 event Thursday, July 6 and the XFINITY Series Alsco 300 is Friday, July 7.
The General Tire Super Weekend returns in September when the XFINITY Series VisitMyrtleBeach.com 300 is run on Saturday, Sept. 23 along with the ARCA Racing Series Crosley 150 on Friday, Sept. 22 which conclude season's racing.
Tickets, Kroger Fan Zone passes and campsites are on sale at http://www.kentuckyspeedway.com, by calling (859) 578-2300 or visiting our speedway ticket offices at 1 Speedway Dr., Sparta, KY., 41086, just off Interstate 71 Exit 57 and Ky. Hwy. 35 N.
-Kentucky Speedway-